Ticks and Tick-Borne Diseases in Uganda, New Scientific Research Delivers Anti-Tick Vaccine
Across Sub Saharan Africa, at least 80% of all poor families are solely dependent on livestock farming for their survival. When it comes to Uganda, over 50% of the population look to livestock as their main source of income. This should be no surprise considering that cattle, through generations, has been considered a form of wealth measurement across Africa. Despite the livestock sector being dominated by rural, small-scale farmers, the dairy subsector represents 6.5% of the country's agricultural Gross Domestic Product (GDP). However, Uganda's favorable climate conditions that support livestock farming also favor survival of ticks in big numbers. This has continued to be a major challenge, decimating livestock production among farmers.
Other than acting as pathogen vectors, tick infections can directly affect milk production, cause weight loss and also make cattle vulnerable to bacterial and fungal infections.
All in all, major losses including morbidity, mortality, cost of control and production losses arise from tick infestation.
In fact, research has shown that Ugandan cattle farmers suffer 75% of losses as a result of tick-borne diseases. It is estimated 85% of all livestock costs farmers incur are expenses related to the control of tick-borne diseases such as Eastcoastfever.
East Coast Fever is particularly fatal. It kills over 1million cattle annually in Africa—that's one cow every 30 seconds. At least half of all calves in Uganda die as a result of EastCoastFever, with serious effects on cattle productivity.
Ugandan farmers, just like other farmers across Africa, largely depend on chemical acaricides to control ticks. This is especially more so in areas such as the South Western and Central regions of Uganda, where cattle keepers solely rely on dipping in order to control ticks.
Under normal circumstances, dipping is an effective solution. According to a study carried out by Okello-Onen et al. (2003), dipping cattle twice a week has potential to increase milk production by at least 21% and also extend the lactation period.
However, in Uganda's case, studies show that most farmers either overuse acaricides or use lower doses than recommended by veterinary doctors, which has made them ineffective.
Due to the continued incorrect and prolonged use of acaricides by farmers, ticks in Uganda have developed super resistance to virtually all of the available acaricides in the country yet the impact of tick-borne diseases on livestock has been forecast to increase as a result of climate change.
Further, acaricides are toxic chemicals, often leaving chemical residues in milk and meat, which can affect human health in the longterm. As climate change increasingly becomes a major issue concern, attention has thus shifted to acaricides, and their environmental footprint.
This growing concern of the general impact of acaricides on cattle products, the environment and growing resistance has brought to the fore, a new generation of innovative researchers across Africa, who are dedicated to the invention of effective antiprotozoal drugs and anti-tick vaccines that are not only environment friendly, but also leave no trace in cattle products, improving the quality of meat and milk for human consumption.
New Scientific Research Delivers Anti-Tick Vaccine
Due to continued resistance of ticks to acaricides and their negative impact on human health and the environment, researchers across Africa are working on innovating better alternatives to replace pesticides/ acaricides, including vaccines produced through genetic engineering.
Globally, tick vaccines are a proven solution in tick control. In countries like Cuba, Mexico and Latin America, tick vaccines have proved to be the most effective solution, reducing use of acaricides by 60% and tick population by 80%.
In fact, following the introduction of its own tick vaccine, Gavac – a study of more than 600,000 dairy cattle in Cuba showed a drastic reduction in acaricide application of more 87% and a further reduction in national acaricide consumption of 82% overall, between 1995 and 2003.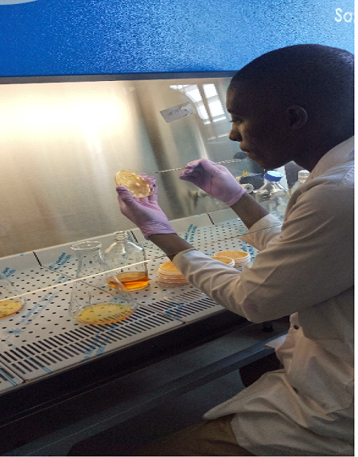 In Uganda, a team of scientists headed by Professor Margaret Saimo Kahwa will soon launch a recombinant anti-tick vaccine. TicVac-U, which was modelled on Cuba's Gavac, has already proved effective in fighting ticks.
In field trials carried out on EastCoastFever and Babesiosis - the most common tick borne diseases in Uganda, overall efficacy of TicVac-U on the ticks that spread EastCoastFever was 86% and 53% on those that cause Babesiosis.
According to Dr. Margaret Kahwa, TicVac-U prompts antibodies that naturally fight off ticks in cows. Contingent on the number of generated antibodies, ticks will feed to fullness and die without laying eggs. Even if they do lay eggs, they don't hatch and if they do, chances of the larvae surviving are slim.
Considering the importance of cattle to the livelihood of Ugandans and Africans in general, reducing ticks and tick-borne diseases through vaccination will have notable effect on the economic benefits of farmers and the country in general.
Despite Uganda's revenue from dairy product exports increasing to almost match that of Uganda's biggest export earner – coffee, the dairy sector is still below the country's real potential.
The success of TicVac-U, the first ECF (East Coast Fever) vaccine in Uganda will reduce the farmers' foot print on the environment and also improve human health, while boosting the country's economy through increased exports of high-quality meat and dairy products.
This is because vaccines not only boost longterm immunity against tick borne diseases, but also protect consumers of meat and dairy products from zoonotic disease-causing pathogens that infect humans with animal diseases.
It is thus unsurprising that the invention of TicVac-U elicited major support from the President of Uganda, H.E Yoweri K. Museveni, alongside institutions like Makerere University (COVAB) and the Uganda National Drug Authority among others.
Summary
Once launched, TicVac-U will not only improve the lives of farmers through increasing productivity, it will also boost Uganda's economy through increased exports value of meat and dairy products. According to FAO (2022), dairy farming currently represents only 6.5% of Uganda's agricultural Gross Domestic Product (GDP) of which the industry is dominated by rural small-scale farmers. Besides, Uganda's revenue from export of dairy products has seen such exponential rise its almost overtaking coffee.
Despite such growth, research shows that it is still way below the country's potential. Considering its efficacy in controlling ticks and its affordability, TicVac-U will play a major role in not just uplifting the livestock sector but critically also in the lives of farmers who solely depend on cattle for survival.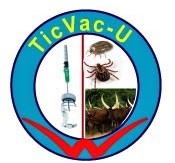 Admin
Admin
July 5, 2022 at 2:01 pm